Pharrell & Maverick owned by Iraida Jimenez
Agility, Therapy & Photo/Ad Work

Here are some of Pharrell's accomplishments and photos posted below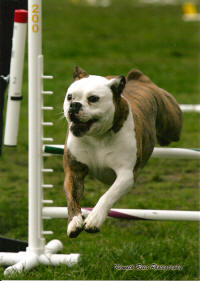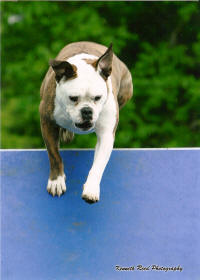 *Certified Therapy Dog with The Bright and Beautiful Therapy Dogs, Inc for 2 years. He has visited nursing homes, hospitals, libraries, schools for children with disabilities as well as elementary schools. Pharrell and I have also done presentations in many of these facilities teaching children and people about the different kinds of service dogs and what they do.

*Certified READ (Reading Education Assistance Dog) Dog for 2 years. Pharrell has worked in elementary schools and libraries with children to improve their reading skills. Children will read to Pharrell while providing a safe, non judgmental, nurturing environment for them. As a result, the students develop their reading and oral fluency skills as well as provide behavioral modifications and emotional support for those students who need it. Many students that we work with have special needs, are English Language Learners, or who just enjoy reading.

*Agility Awards. He has only been training for a year and started competing in Feb 2007.

CPE
2nd place jumpers-1 16"
4th place standard-1 16"
4th place standard-1 16"

NADAC
2nd place jumpers 1 Novice Proficient 16"
2nd place regular 2 Novice Proficient 16"
3rd place regular 1 Novice Proficient 16"
3rd place jumpers 1 Novice Proficient 16"




Pharrell and Maverick were both selected for a photo shoot for Harpers Bizarre UK/ June 2007. Publication for Sept 2007.


NBA GCH, NAKC INT CH, Nunley's Cool Hand Luke, CGC
Owned by Brandy & Daryl Anderson
Alabama National Guard Mascot
Luke was chosen to serve the Alabama National Guard as a mascot for DET 8 MADD DAWGS. He was officially sworn in to serve his country on March 19, 2011 as SFC COOL HAND LUKE. Luke is a true patriot and is proud to serve his country.
Watch a Video of Luke's Swearing In Ceremony
Gunny Monster
Owned by Troy Grant
USMC MASCOT
Gunny serves as a mascot for the USMC. He recently won a competition earning him $1,000 that he donated to Toys For Tots. Gunny is a patriot and serves his country proudly